The Artic Fashion Conference
24 August @ 15:00

-

18:00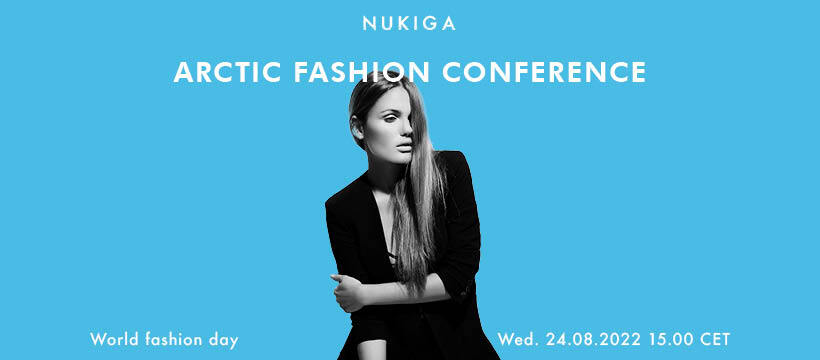 The Artic Fashion Conference on the 24th of August 2022.
When people think the Nordics and the Artic countries, fashion and style is not the first thing the comes to mind. But Fashion is moving fast in the Artic.
The effortlessly stylish and cool Nordic style, together with the colorful, creative garment med from wool with traditional roots, is getting international attention.
Nordic / Artic Fashion Brands are at the forefront of the circular economy concept. Paving the way to a more sustainable fashion industry. The Nordic / Artic Region is leading the transformation of the fashion industry.

And the Sustainable fashion trend is spreading as fashion is personal. People only want god karma this close to their body.
At the Nordic Fashion Conference (Virtual) You will be Able to Meet 6 companies that are changing the Fashion Industry as we know it, and putting the Artic on the Fashion Map.
And fashion and style is important. 
– Fashion is your first impression. You style, you fashion is the first thing people notice when the first time they meet you.

– Fashion tells a story – Faster than anything fashion and what you wear tells the story of who we are – or who we want to be.
– Fashion is consumerism at its finest. With a continuous need to add something new to the wardrobe to keep up with the everchanging fashion.
– Fashion is sexy. The right kind of fashion can be the different between you going unnoticed or get the head-turning look walking down the street. 
Put Fashion Conference in your calendar. As this is an event you don't want to miss out on.