NUKIGA at the annual Arctic Circle Assembly 2022
The Arctic is a region with vast geographical distances and with many of the same living conditions, challenges and opportunities. Everywhere in the world, countries experience that many citizens move to live in the larger cities. In order for the smaller villages, towns and settlements to survive, it's imperative to have entrepreneurs create jobs and opportunities for the local community.
NUKIGA travelled to Iceland to learn more about the common challenges and opportunities regarding this issue. Our goal is to help entrepreneurs and startups in the Arctic, especially Greenland, by shining a light on great cases to inspire others and to emphasise the region as an investment opportunity.
Points from the assembly
Some of the points at the assembly that resonated with us and the work we do:
"We experience a brain drain and a brain waste" – the speaker meant that many educated people leave the smaller villages to move to larger cities, but also that the ones who stay have trouble finding jobs that are suited for their education.
"Role models are so important" – this was said in connection to how they have turned around the situation in Scotland where people leave the smaller islands and move to the larger cities. The speaker's emphasis was on how important it is for people who dream of starting their own business to have role models, who have made it, as inspiration and to say 'if he or she can do it, then so can I!'.
"The jobs are often in male-dominated industries" – this speaker talked about how many women who have a higher education have difficulties finding a suitable job in the smaller communities as many jobs found there are in the male-dominated industries such as the fishing industry or mining. And as the speaker said – if the women leave, the men follow.
We truly believe that a thriving entrepreneurial community is the backbone of thriving towns and cities – it will not only create jobs and opportunities, but also bring life and energy to the community, something that will benefit all. So to turn-around the negative development described above, one of the strongest weapons is supporting local entrepreneurs.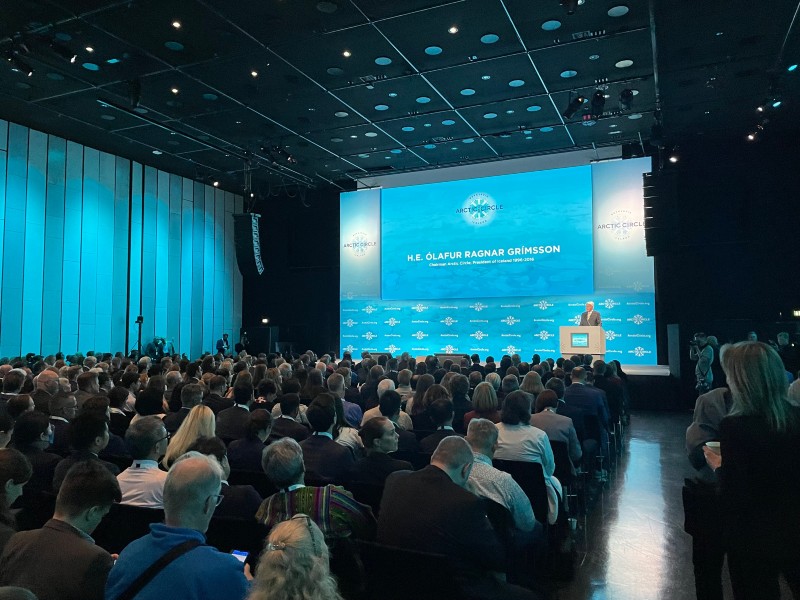 Former Icelandic President Ólafur Ragnar Grímsson speaks at the opening ceremony.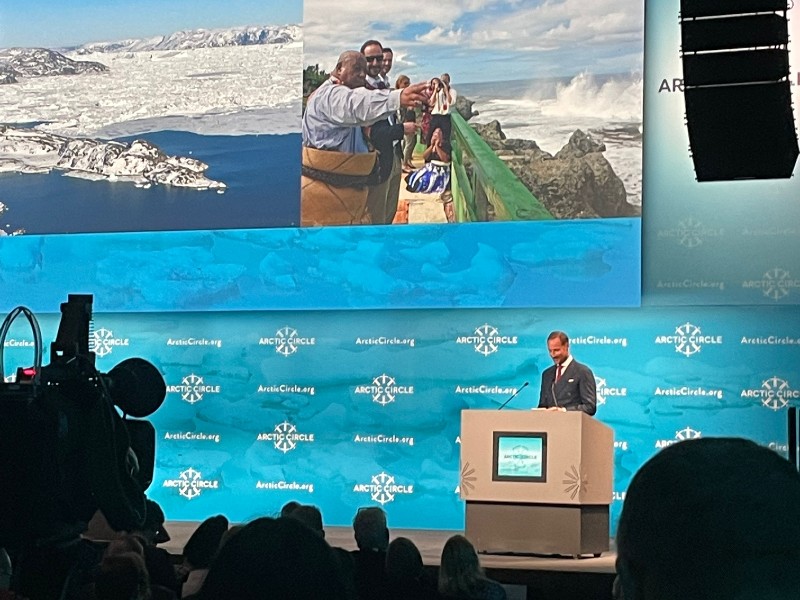 Crown Prince Haakon of Norway at the opening ceremony