INNOVATION SPOTTERS
The NUKIGA innovation spotters put a spotlight on exciting new innovations in the Arctic
At NUKIGA we want to communicate and put a focus on exciting innovations from different parts of the Arctic. Shining a light on innovative companies will inspire others and emphasise the region as an investment opportunity.
Our team of innovation spotters are dedicated to find and communicate innovations in the region. NUKIGA pays a fee for every innovation/startup you spot that gets published on our site.
Who can become an innovation spotter?
Everyone can! If you are interested in innovations, the Arctic or startups, you are more than welcome to join us. You don't have to be an entrepreneur yourself, as long a you're curious and interested in the Artic.
Become an innovation spotter for NUKIGA
What is an innovation spotter?
Our innovation spotters 'spot' and write articles about innovations and interesting companies (primarily startups or small businesses) in the Arctic. Our goal is that people are inspired across national borders to start their own business, and we can help the companies get publicity. Our primary focus is on Greenland, but the entire Arctic is interesting to us.
How often do you write articles?
We have no requirements for the frequency of the articles. You just have to send us your proposal before you start writing, so we can assess whether it is interesting for us first – just briefly which company and what they do.
What is the salary?
You get paid €100 (approx. 750 DKK) for every article you write that we post on our homepage. As a guide, we can send you a written guide to how to write an article.

Want to join us?
If you think it sounds interesting, send us a short description of yourself in English and a photo of you for our page of innovation spotters.
Write a message to Josepha: Josepha@nukiga.dk
NUKIGA Innovation Spotters
Signe Lyngholm Lindbjerg
Signe works as a project coordinator for the startup incubation and acceleration programme Beyond Beta. Signe holds a Master's degree in International Relations (2020).
Throughout her studies she has taken a particular interest in the Arctic region. As an innovation spotter, Signe thereby combines her interests in innovation and Arctic affairs.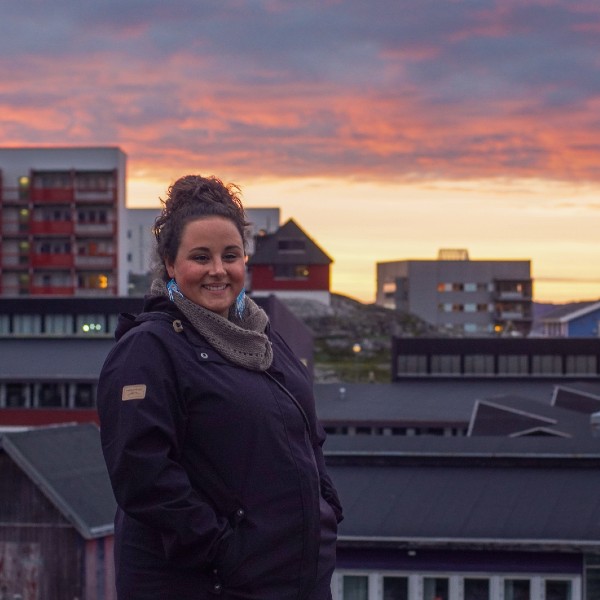 Maria Hjort
I teach natural science at a Nordic themed, Nordic folk high school in Sweden. I have a bachelor's degree in Geography from the University of Gothenburg, specializing in climate change in the arctic and subarctic regions. Subsequently, I studied to become a folk high school teacher at the University of Linköping.
My passion in my work is to encourage curiosity and to engage my students in any way possible – they all have different goals and I wish for them to always seek to improve not only themselves but our world.
I grew up in Nuuk, Greenland, and moved to Sweden in my early adolescence.
Nauja Lynge
I am a writer and lecturer.
For many years I have been writing articles, blogging at new papers and helping companies in the arctic region with storytelling. I have published a number of books: "Rigsfællesskabet til Debat", "Ivalu's Color", "Jeg er Nauja", "Opgangen" / "Rise Up" and "Toppen af Isbjerget". My next novel "Grønlands-Eksperimentet" is a thriller based on failed experiments towards inuit.
I grew up in Greenland and now live as part of the unofficial Greenlandic minority in Denmark. A position that I fight for to become official.
https://artebooking.dk/nauja-lynge/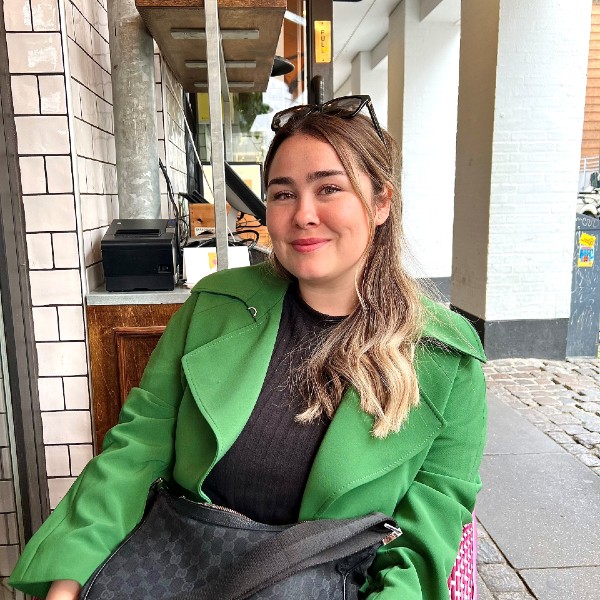 Ajaana Kristjánsdóttir
My name is Ajaana Kristjánsdóttir, I am 25 years old, and I come from Nuuk.
I studied Tourism Studies in Iceland and work within tourism today, in Copenhagen and in Nuuk.
I am fluent in West & East Greenlandic, Icelandic, Danish and English.
Mads Petersen
I'm a startup Entrepreneur, AFIS-Officer, Private Pilot License holder, Incident Commander and Founder of Arctic Unmanned
I work offshore as Helicopter Radio Officer besides being independent drone service provider with the company Arctic Unmanned.
I'm an innovation spotter because I know a lot of people in Greenland and Denmark who work with innovation.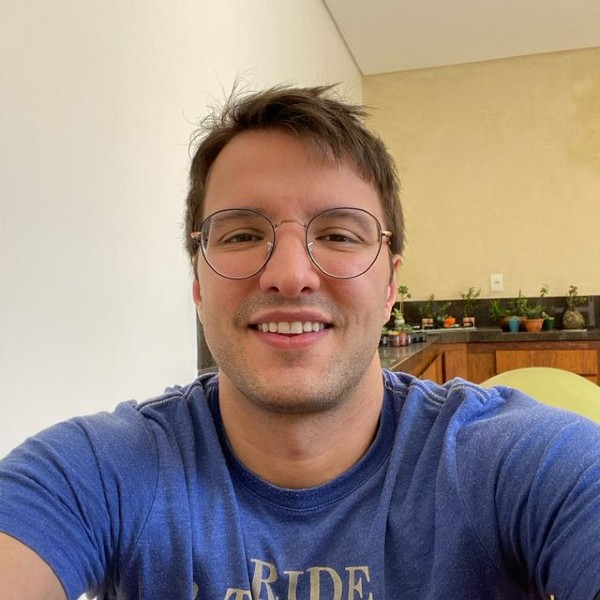 Felippe Constancio
My name is Felippe Constancio. I am a media educator with 15 years of experience in journalism and six years in education. I join studies and work experience from these related areas when engaging in projects aiming at human flourishing. My best contributions are mostly related to better approaches to teaching and learning, humanitarian dynamics between media and society, and improved psychosocial well-being.
Currently, I am advancing my doctoral studies at the University of Lapland (Finland) by researching the digital skills that East African journalists need. Since the UNLEASH Innovation Lab event in Greenland in 2022, I have been working on research proposals to provide research-based findings to one of the winners' ideas and my group's idea, which was selected as the best for quality education. I also plan to work with my group peers to apply the proposed solution.
I believe in offering meaningful contributions as an innovation spotter by using some of my competencies and beliefs. As a journalist, I find joy when reporting about innovative solutions for sustainable development goals; thus, I believe in being able to approach subjects insightfully, increasing the awareness and diffusion of relevant positive human achievements. As a media educator, I trust my didactical skills and familiarity with media texts may assure the due and deserved quality of successful attempts for a better society and environment.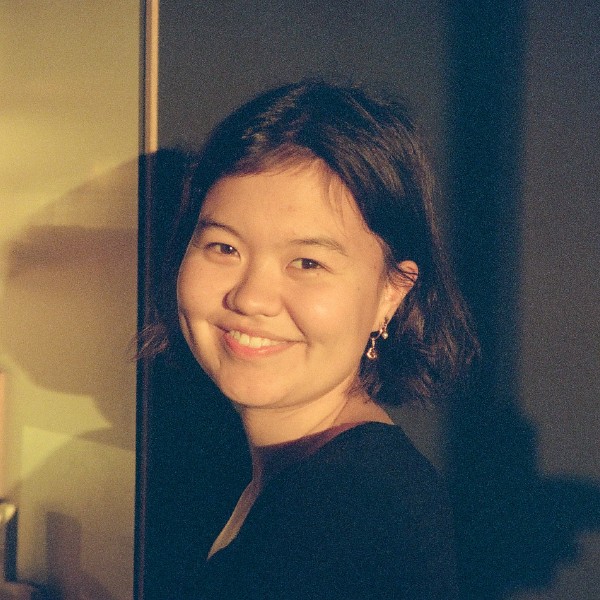 Iluuna Sørensen
I'm a techno-antropolog and climate activist
Currently I'm studying at Aalborg Univseristy in Copnehagen on my third semester in Techno-Antropology
I am an innovation spotter, as the network I have will hopefully contribute to new innovations, as well as broaden my own network.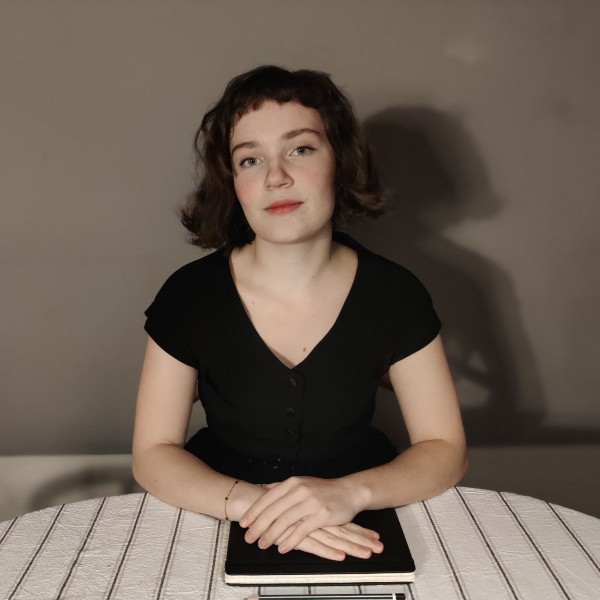 Emma Ragnhof
I have a bachelor in arctic civil engineering from the Technical University of Denmark. I studied in Sisimiut and Ilulissat in Greenland, and specialized in city planning.
I'm interested in anti-city planning ideas and high local involvement, which has inspired me to do a voluntary 1k hour project that revolves around the city I settled down in: Qaqortoq, the center of the south of Greenland. I hope to repeat the project template elsewhere. 
 I'm passionate about keeping in touch with my environment, and help join local resources to realize local ideas, so it follows logically that I should do innovation spotting.
Carina Burroughs
My name is Carina Burroughs. I am currently a Masters student studying Coastal and Marine Resource Management at the University Centre of the Westfjords.
My background is in marine biology and environmental science and policy. I currently study and live in Ísafjörður, Iceland, the capital of the rural Westfjords region. We are a hub of innovation and entrepreneurship, with many people working to develop creative solutions to the challenges and opportunities of our remote region.
I am passionate about innovation and entrepreneurship as tools to promote sustainable development and the SDGs and strongly believe in NUKIGA's goals of promoting both cultural life and business development.
I was a talent at the UNLEASH Greenland Regional Innovation Lab this past August. In addition to working on innovation with UNLEASH, I have been involved with a Business Incubator through my university and was a recipient of the Rannís Student Innovation Fund this summer for a socially innovative project focusing on local youth.
Andrés Laverde
My name is Andrés Laverde, and I am originally from Colombia but now living in Iceland. I am a geoscientist and recently graduated as an MSc Sustainable Energy Scientist from Reykjavík University.
Currently, I am working for Arctic Green Energy Iceland as an Energy Engineer, analysing, and developing geothermal projects worldwide. I was an UNLEASH talent during the Greenland Innovation Lab.
I have knowledge of innovative start-ups, services, and products in Iceland and the Arctic region.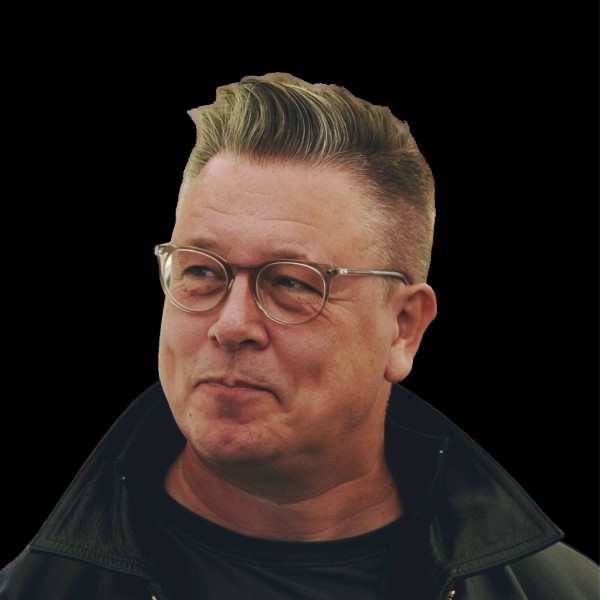 Keld Aaes
My name is Keld Aaes and I work as a Business Manager at Arctic Circle Business. Our head office is in Sisimiut, but I am physically based in Maniitsoq and my area of ​​responsibility is Maniitsoq and the three settlements of Kangaamiut, Napasoq and Atammik.
My main task is to create business development in the entire area, that is, to help and advise the existing business community and ENTREPRENEURS in getting the best possible business. A good business is a prerequisite for a good life, both for the business and the rest of society.
So I meet many people who have a good idea and many of the ideas also have the potential to become reality. The ideas that last the longest and are usually successful are those that combine equal parts ingenuity and vision. You must be able to zoom in and "geek" on your product, but you must also be able to zoom out and see your product in a global context!
I have become an Innovation Spotter at NUKIGA because I think the good stories deserve to be told, but at the same time the stories where challenges or frustrations are the theme should also be told. We can learn from both kinds of stories. Furthermore, I hope that the stories can inspire cooperation between entrepreneurs and between entrepreneurs and the established companies.
About Arctic Circle Business
Arctic Circle Business is a politically independent independent organisation, created by the business community in the region, with the aim of creating business development and acting as a mouthpiece for the business community. We have a huge network, and meet with everything from people with dreams of becoming self-employed, to large companies, from local politicians to ministers.
Destination Arctic Circle aims to strengthen the region's tourism brand, where we are today Greenland's largest adventure destination, with year-round tourism.
We are the neutral gateway for entrepreneurs and companies in the region, covering the entire Qeqqata Commune. Arctic Circle Business has its head office in Sisimiut, as well as a branch in Maniitsoq.
Malu Rosing
Malu is born in Nuuk and now studying in Copenhagen.
Sika Filemonsen
Sika is born in Nuuk and now studying architecture in Aarhus, Denmark.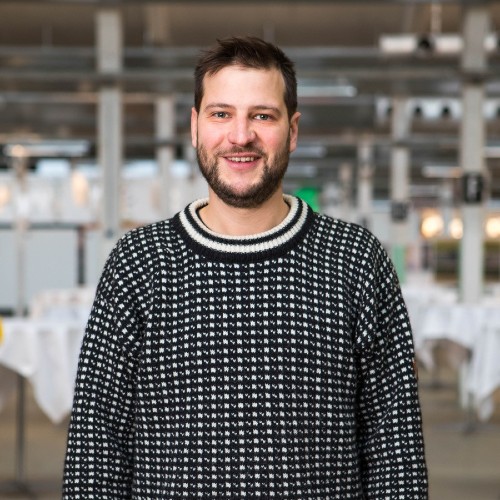 Frederik Thordal
Frederik is a gallery owner with Faroese and Greenlandic art. He is also a mentor for NUKIGA and is part of the team behind the Art Exhibition The Ocean/Havet/Imaq.
Laila Lund Altinbas
Laila Lund Altinbas is an art historian and expert on Greenlandic art. Laila has made many of the art interviews with Greenlandic artists for NUKIGA. She is part of the team behind the Art Exhibition The Ocean/Havet/Imaq.
Britt Vernegren-Kærn
Britt Vernegren-Kærn is Chairman of the Board of Directors for NUKIGA and works in the fishing industry.
Josepha Lauth Thomsen
Josepha is Creative Director at NUKIGA. Jospeha's previous work include: tourist guide in all of Greenland, travel agent selling trips to Greenland, Greenlandic story telling, Greenlandic mask dance, educating within tourism in Greenland and a Master in Experience Communication.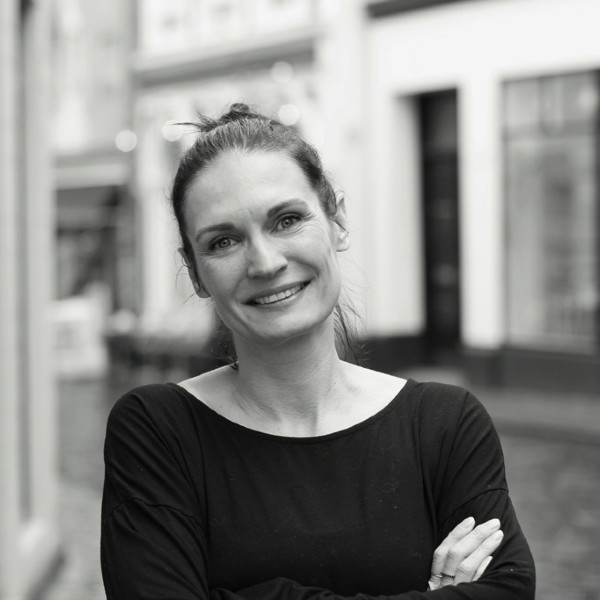 Stine Østergaard
Stine is Cand.Ling.Merc. in English and communication. from School Of Business And Social Science at Aarhus University. She works as Head of Communications at Nukiga and runs her own communications company.
Tórður Ravnsfjall
My name is Tórður Ravnsfjall, and I'm from The Faroe Islands. I have a passion and a heart for entrepreneurship and innovation. I started as an entrepreneur in 2017, designing and running guided walking and bike tours in Copenhagen. I loved showing travellers the Danish capital, as have always had a keen interest in history and culture.
I have helped educational companies launch marketing campaign using authentic and honest marketing and have also assisted companies develop successful sales team. Additionally, I have worked with the Blue Lobster App exporting sustainably caught fish from small fishermen in the Faroe Islands to Copenhagen's finest fish restaurants. Currently, I focus on innovation in green energy.
Steffen Damborg
Steffen is Cand.scient.pol. from Aarhus University. He has his own company, Digital Consult, and is also the CEO of Nukiga.