A Northern Life
A series of portraits from North Greenland
A Northern Life – Portraits from North Greenland is a meeting with people from the North Greenlandic towns of Ilulissat, Upernavik, Qaanaaq, Uummannaq and Aasiaat.
In this picture series from Greenland, NUKIGA puts focus on  the people who live in these towns as well as their everyday life and dreams. NUKIGA is pleased to be able to present this series, which gives an insight into Greenland in 2022, and the people who go about their daily lives north of the Arctic Circle.
Thank you to everyone who participated and shared their stories.
Click below to read the stories of a life in the most nortern part of the world.
Download a free magazine
Click here to download a magazine with all portraits for free here
Map of NUKIGA's trip to the most northern part of Greenland
Aannguaq René Jakob Jørgensen Hansen, 1992. Aasiaat.
I got the name Aannguaq when I was 18 years old. It was a nickname that my aanaa (grandmother) had given me, and I wanted a Greenlandic name, so I chose that instead of the Danish names I had before.
Read more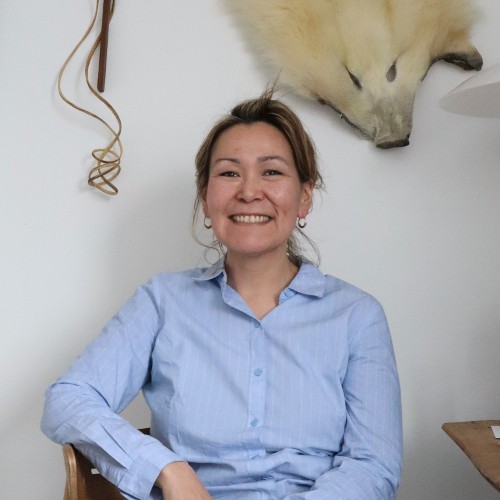 Bolethe (Bula) Kørschen Hendriksen, 1983. Aasiaat.
I moved back to Aasiaat in October 2018 with my husband after living elsewhere for 13 years. We have lived here since. The main reason we moved back to Aasiaat was because my parents moved back.
Read more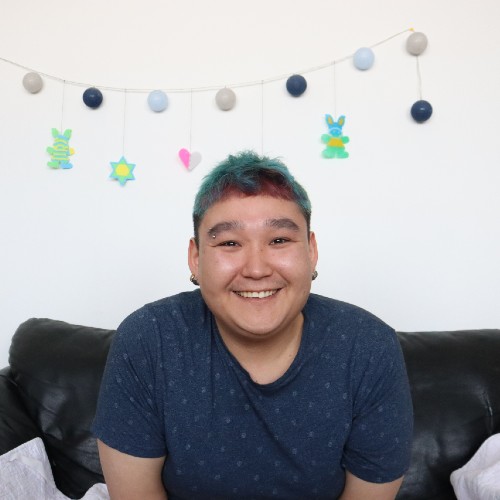 Nukaaraq Petersen, 1995. Aasiaat.
I was born and raised in Nuuk, where I lived in a children's home until I went to boarding school for a year in Denmark, and after that I moved home with my mother. Now I work as a hairdresser here in Aasiaat.
Read more
Ulloriaq Rafaelsen, 2002. Aasiaat
I tried working with handcrafts for the first time in 2022 – I was 9 years old in the 4th grade. It was a leisure activity that I learned from Aksel Sandgren Brandt. He has always said that he saw something in me, so he has motivated me over the years.
Read more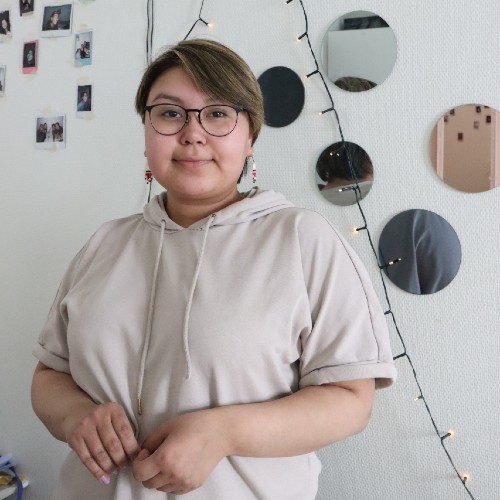 Hanne Hansen Markussen. 2002. Aasiaat.
I'm from Ilulissat, but I moved to Aasiaat to go to GU (high school). I started here to increase my options when I graduate. I attend the creative line. I chose it because I like visual arts and media studies.
Read more
Ane Sofie Lauritzen, 1975. Ilulissat.
My name is Ane Sofie, but I'm just called Anso. I always have something to do now that I work both in the kindergarten and with our company where we take tourists on dog sledding trips.
Read more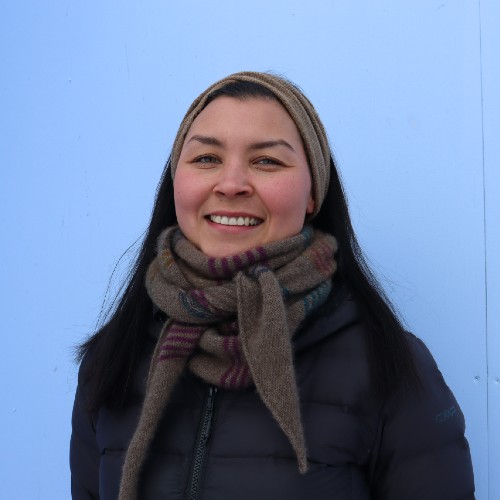 Belinda Lange, 1989. Ilulissat.
I graduated as a tourist and Arctic guide in 2020. Before that I studied to become a teacher, but I stopped to go to Denmark and play sports. We are a very active family. It's almost like we grew up in the sports centre.
Read more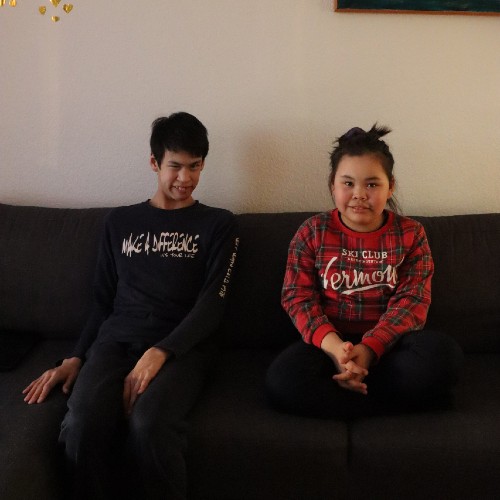 Milan Skade, 2006. Ilulissat.
Milans mom, Katrine: Milan goes to Mathias Storch School here in Ilulissat, where he attends the special class. He has cerebral palsy, but that doesn't stop him from doing the things he likes.
Read more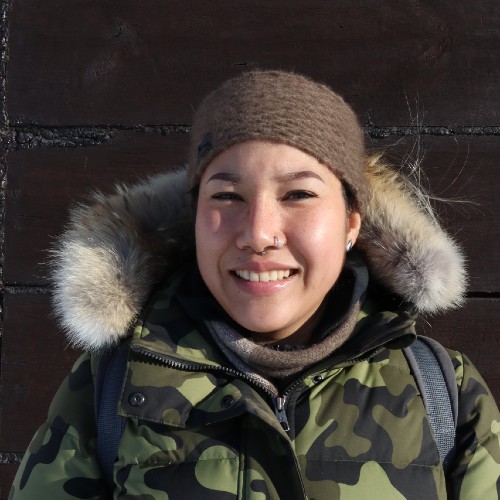 Tisha Grønvall. 34 years. Ilulissat.
I moved to Ilulissat from Thailand in 2018. It all started with me wanting to see the Northern Lights. Now I live here with my husband and my cat.
Read more
Magnus Jensen. 22 years. Ilulissat.
I grew up with a dog pack since I was five so I've always been able to travel by dogsled. But I just started dog sledding with tourists last year.
Read more
Gabriella Broberg Hansen, 2002. Uummannaq.
There are approx. 30 children here at the children's home, but not everyone is here right now; some are away in boarding school in Denmark or go to high school elsewhere in Greenland. I'm looking forward to everyone coming home again.
Read more
Karina Sigurdsen Terkelsen & Andreas Terkelsen, 1990 and 1984. Uummannaq.
I am an Uummannarmioq (a person from Uummannaq). Uummannaq is something very special – when I come here, my heart is filled. He is from Saattut, and we have moved there, so now we are Saattormiuts. I have a kiosk and Andreas is a fisherman. It's really good to be independent, because it gives us a lot of freedom.
Read more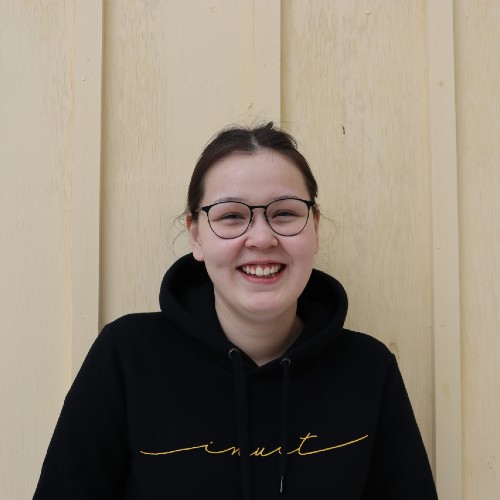 Karina Fly, 2001. Upernavik.
I was born in Ilulissat, baptized here in Upernavik, and I grew up in both places. I have moved to Upernavik now to be with my family and my boyfriend, who I have been with for 5 years. Right now I am in the process of making the embroideries for my Greenlandic national costume. 
Read more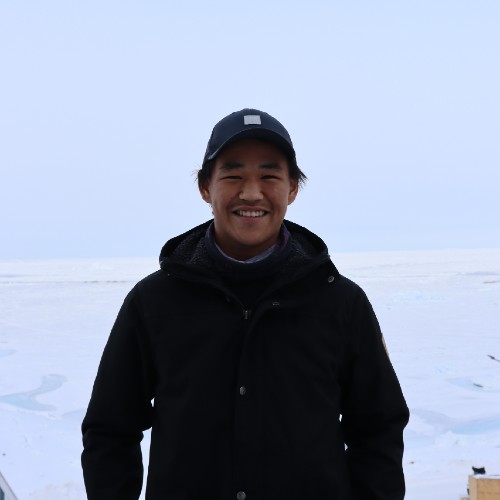 Kristian Olsvig Eliassen, 2006. Upernavik.
I was born in Ilulissat, grew up in Nuuk, and now I live in Upernavik, where I attend Majoriaq, which is the school for upskilling, to improve my grades. I was just supposed to be here in Upernavik on holiday to visit my aunt, but then I visited the school, and then I just started here. I think it's pretty cool.
Read more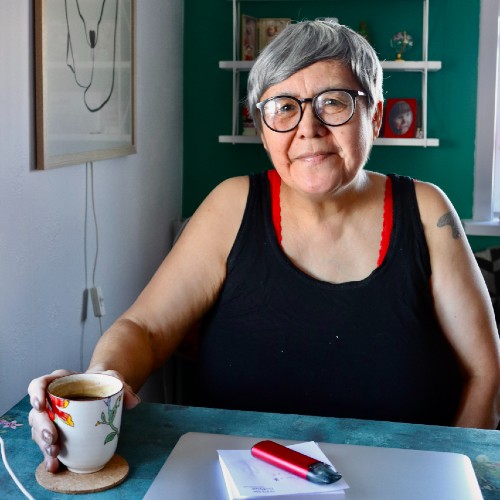 Lone Milling Rohleder, 1956. Upernavik.
I work at the school for upskilling called "Majoriaq" a few days a week where I help young people improve their grades. I am very happy to be able to help, and I am very firm with them. I'm passionate about everything I do that way.
Read more
Martin Anthonsen, 1964. Upernavik.
I started working as a catechist in 2004 and trained to become a catechist from 2005 to 2007. In December 2021, I was asked if I would like to work as a priest here in Upernavik. I said yes. There hadn't been a priest in Upernavik since 2017, so I took on the task.
Read more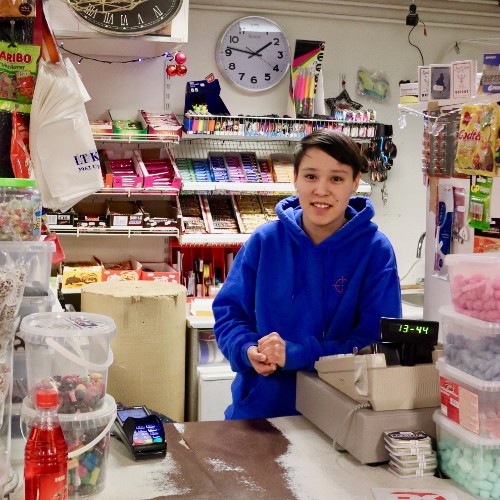 Louise Petersen. 2002. Upernavik.
I work here in LT kiosk on a daily basis. But in my free time I play a lot of football. I play in the sports centre here in Upernavik for OB83, which is my favourite team.
Read more
Rasmine & Dan Normann, 1979 & 1981. Qaanaaq.
Rasmine: I was born in a settlement south of Qaanaaq called Savissivik in January 1979, when it was completely dark. My parents had lived as a hunter and a hunter's wife.
Read more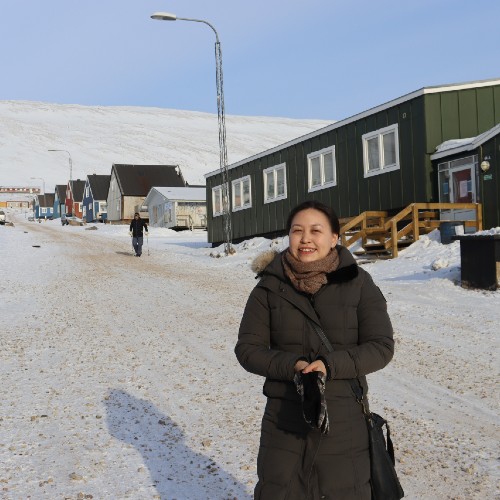 Esther-Else Olsen, 1997. Qaanaaq.
I really like Qaanaaq and our culture. We are very sociable and friendly. The summer here is really good, we sail a lot, and generally we are outside more because it is much brighter. 
Read more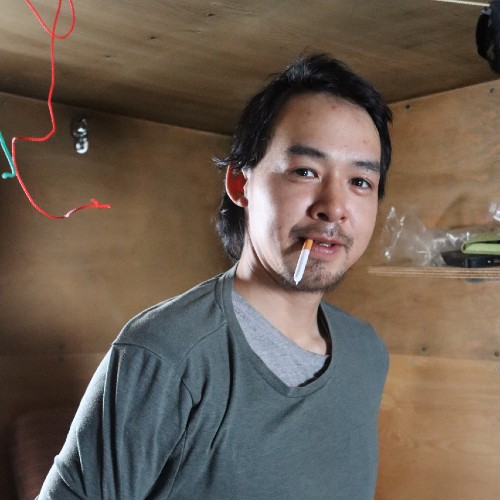 Jørgen Kristensen og Enok Oma, 1988. Qaanaaq.
We've been friends since we were kids, so we're used to each other's company. We are both from Qaanaaq and work primarily as fishermen. 
Read more
Toku Oshima, 1975. Qaanaaq.
When the time comes and I want to go fishing, I just go fishing when I'm not out hunting. That's what I spend most of my time on. In the summer and spring, I work with machinery – tractor shovel, digging and so on. Otherwise, I'm out seal hunting.
Read more
Kaalaaq Karlsen. 2006. Qaanaaq.
I was born in Upernavik, but moved alone with my mother to Qaanaaq, where I live now. I like to play football and do it every Wednesday here in the hall. During the week I go to primary school.
Read more
Anne Sofie Nielsen. 1997. Qaanaaq.
Right now I am on maternity leave and really enjoy being with my baby. I spend all of my time being with him. Becoming a mother is a great gift, so I'm just enjoying this time for now.
Read more
Dialects of North Greenland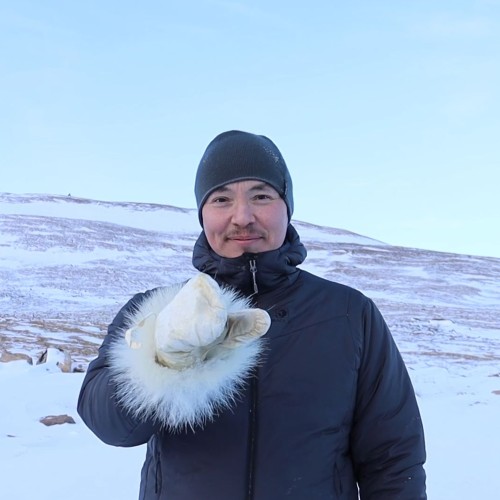 Dialects
There are roughly four different dialects in Greenland – the Western Greenlandic (the main dialect), Southern Greenlandic, Northern Greenlandic and the Eastern Greenlandic. Click here to hear how different word and sentences are pronounced differently in North Greenland.
Read more
Images of North Greenland
Swipe through the beautiful images below