I graduated as a tourist and Arctic guide in 2020. Before that I studied to become a teacher, but I stopped to go to Denmark and play sports. We are a very active family. It's almost like we grew up in the sports centre.
When I was studying to become a teacher, I suddenly felt very differently in my body. I was tired all the time, and when I was going to sleep, I couldn't feel my fingers or legs. So I went to the doctor who said nothing was wrong. But when I went to the doctor again a year later, it turned out that I had a brain tumor. So I was sent to Denmark to have it surgically removed. I was in Denmark undergoing treatment for approx. half a year. It was really difficult. A very very hard time in my life.
It was the most difficult period of my life. The doctor said I had four weeks to live. I couldn't talk, and I couldn't walk. I wasn't allowed to exercise, and I couldn't eat. It felt like I was a child again. I had to learn everything all over again. Learning to eat, learning to walk, learning to talk.
It was very hard. I was close to dying. But now I'm here. I have a job and I am doing well. I have moved back to Ilulissat and live with my Aanaa (grandmother). I am really enjoying myself here in Ilulissat after I moved from Nuuk. It just feels very peaceful here.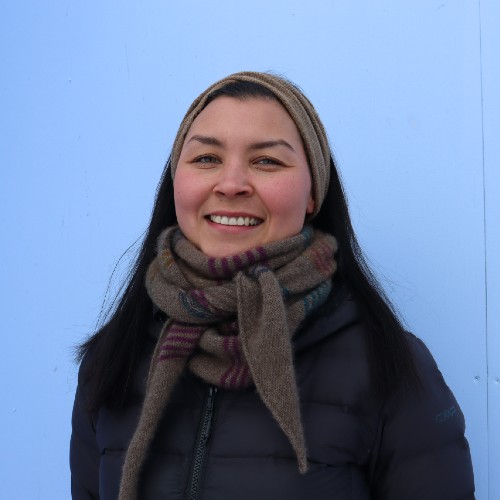 And it is important for me to be able to do sports. This is what makes me strong and makes me want to develop as a person. I think it's great that you travel a lot with the sports teams, meet a lot of people and make a lot of friends. It just gives you more energy.
I just started kayaking as well. I did it for the first time in Qaqortoq during my training as a guide. Shortly afterwards I was asked if I would like to take part in a competition and I came in second! It is very peaceful in a kayak with the sound of the waves and being so close to the sea. One feels a great respect for our ancestors. They have been very strong and brave. I would like to have a kayak myself so I can improve.