Interview with Agnes from Tari
Not long-ago seaweed was a relatively unknown Nordic nutrient. Tari is an innovation company from The Faroe Islands that researches and cultivates high quality seaweed.
Spotted by Tórður Ravnsfjall
Seaweed, an exciting superfood in the Artic
Benefits of seaweed
Not long-ago seaweed was a relatively unknown Nordic nutrient. Agnes remember that older generations used to talk about seaweed from their childhood, eating unprocessed seaweed from the ocean while playing near the coastline, however it was never a part of the popular culinary tradition, until recently.
Seaweed is a good source of dietary fiber, and also contains a wide range of minerals, some vitamins and some species have anti-inflammatory effects. It also has a unique umami taste, making it an amazing ingredient for chief and food artists exploring new possibilities in taste.
About the company Tari
Tari is leading the way in seaweed innovation, focused on producing the best quality seaweed, with respect for nature and the ecosystem. Located in the remote village of Famjin, Suðuroy, on The Faroe Islands, Tari is also a place a gain knowledge on seaweed production and seaweed biology.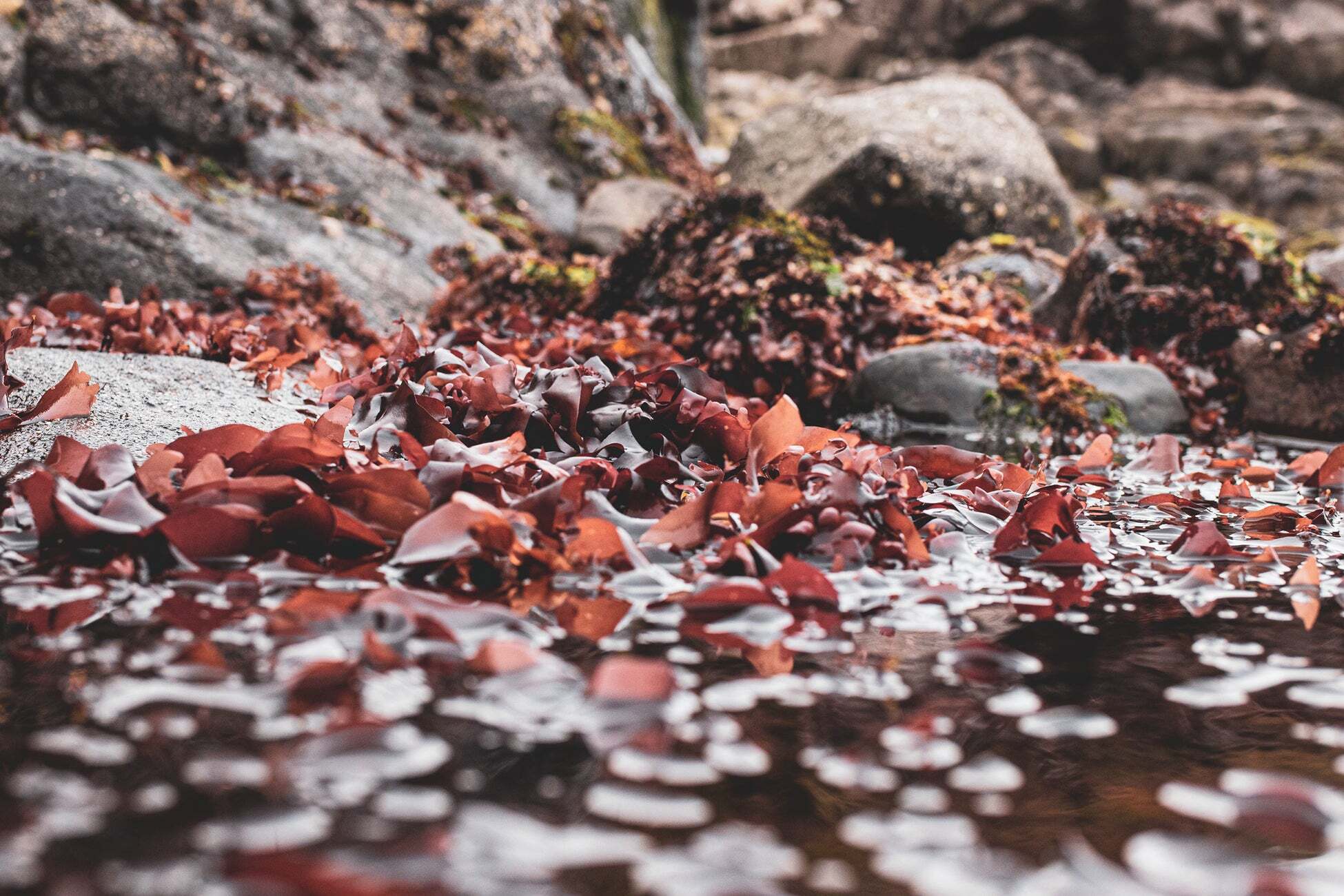 Agnes aims is to turn her facility into a seaweed knowledge and production center. The company is trying to develop a sustainable and resilient production in a small village, and hopefully this can contribute to the local community and attract schools and tourists.
Agnes passion for seaweed was not born from pondering business opportunities, but from pure fascination on the subject, in itself. She pursued a PHD in Macroalgal Biology because she had a passion for the science and research. She was a devoted researcher with heart for promoting awareness of the sustainability and preservation of the environment in the North Atlantic, before launching Tari.
Seaweeds are called macroalgae. Evolutionary old organisms that use the green pigment chlorophyll a to run photosynthesis. Just like higher plants seaweeds depend on sunlight to produce their own energy.
Interview with Agnes:
Now Seaweed is a hit product. When you started was seaweed something people talked about?
"No, nobody was thinking about seaweed. People were asking me why I was studying this obscure subject. But by the time I completed my Ph.D, the world had moved; it had becoming a very hot topic, the demand started appearing, and it pushed me to see a broader potential in seaweed; people became interested in buying seaweed for food and other purposes"" 
What can Seaweed be used for? 

"Seaweed is a healthy food supplement and additive. It's a unique taste enhancer and full of fibers that are important for digestion. It can replace some of the salt in our food. Most of our food is very salty, and salt is overused, which causes health problems.

Many restaurants are experimenting with seaweed, and famous chefs are trying it out, which is very important. Soon we will have seaweed as another ingredient in our kitchen, thanks to these innovative chefs!"
What is your method of cultivation? 

"Seaweed depends on sunlight for photosynthesis, and nutrients. We aim to produce only the best quality seaweed. We seed substrate with seaweed spores in our hatchery facility and deploy the rope material on our sea farm during autumn/winter when the nutrient levels are high.
When the days get longer in early spring, the tiny seaweeds start growing, and we already harvest in late May or early June to get the best quality. Through thorough research we have optimised our cultivation methods to produce the best quality in a sustainable and resilient manner and this approach is crucial for TARI's business model."
"Our goal is not to disrupt the natural ecosystem, so we don't use the fjords more than necessary. We practice controlled growing with a short growing period where we only produce as much as we can sell. If we fit our method into the seasonality of the natural area and do not push the environment more than necessary. Then we get the finest quality and leave almost no trace in nature." 
Facts About Seaweed
Seaweed is macroalgae (the big algae)
Seaweed is not a plant. Like plants, Seaweed depends on sunlight to create energy.
Seaweed assimilates minerals directly from the sea & is the single most nutritious food you can eat.
Seaweed is being used as a taste enhancer in everyday cooking.
It can replace salt in any food while adding a unique umami taste.
It is a source of fiber that adds good bacterial flora to your intestines to function properly.
Seaweed has been used as fertilizer in the Faroe Islands due to its high micronutrient contents.
A seaweed diet is linked to an increased life expectancy, Japanese Okinawa diet (low salt, high Seaweed)
You can find out more about Agnes and Tari, and explore their products at tari.fo
Who consumes most of your end product?

"We supply to different markets, and one of our aim target markets is the high-end food market. We also supply a hight quality supplementary feed for animals, mainly for horses.
TARI is also a supplier to the salmon aquaculture with the product called AkvaNest which is a shelter for the cleaner fish used in the salmon aquaculture. AkvaNest improves the animal welfare of the cleaner fish in the salmon cages.
Who is a part of your Company?
"TARI is owned and run by myself and my brother, Mortan Mols Mortensen. We are two full-time employed, and we are lucky to have very good interns and people that come to work when we need extra hands.
We have two licenses, a Land Based Cultivation License (LBCL), in Fámjin. That's where we have our hatchery site. That's where we do all the initial processes of seeding rope, and that's where the biology happens; that's my job. And then we have a sea farm in a different location Kaldbaksfjørður and my brother is in charge of that, and that's where we put out the seeded ropes, and that's where it grows, and we harvest it." 
Where Do you see the company in Five Years?

"I see us running a very nice facility in Fámjinn, adding to the local area there, and continuing down the lane with high-quality seaweed for food. We are thinking about adding a few products to our production. We continue to develop a sustainable and resilient seaweed aquaculture and to collaborate with the salmon aquaculture and with the AkvaNest to offer a sustainable shelter solution to improve the animal welfare of the cleaner fish.
TARI is on the way to become a CO2 neutral and perhaps Co2 negative company and this is a very important goal to us.