Sheep on the Faroe Islands largely outnumber the islands' human inhabitants. The Faroese breed of sheep is mainly kept for their meet, and the wool is quite coarse and itchy. This means that every year, a lot of wool is burnt. As this may seem like a huge waist – and rightfully so – there is actually good reason why farmers burn the wool: so far, no one has come up with a way to use the Faroese wool in a way that is economically viable for the farmers.
To put a spotlight on what it takes to use this warm and practical material and not just burn it, NUKIGA talked to Faroese opinion-maker and designer Sissal Kristiansen, a native Faroese entrepreneur, who is the founder of The Wool Islands, which celebrates wool and knitting traditions in the Faroe Islands.
"I'm not sure 'wool activist' is a correct term," Sissal says with a smile as NUKIGA talks to her on an unstable online connection, "but for some reason this is what I'm known for. I tend to have an opinion about a lot of things, such as wool."
Be fair to the wool
Sissal says that even though Faroese knit designers have made a name for themselves beyond the Faroese borders, one of the reasons local designers won't use local Faroese wool is because it's too coarse and itching. Customers demand very soft, non-itching wool when it comes to styles that are meant to be worn close to the skin.
She herself owns a knitting company specialising in using the coarse and sturdy Faroese wool. "You need to be fair to the qualities of this type of wool and use it for what it's best at. Yes, this is a coarse type of wool, and it itches, but if you use it for the same designs that you would with softer types of wool such as alpaca or merino wool, you're not being fair to the wool."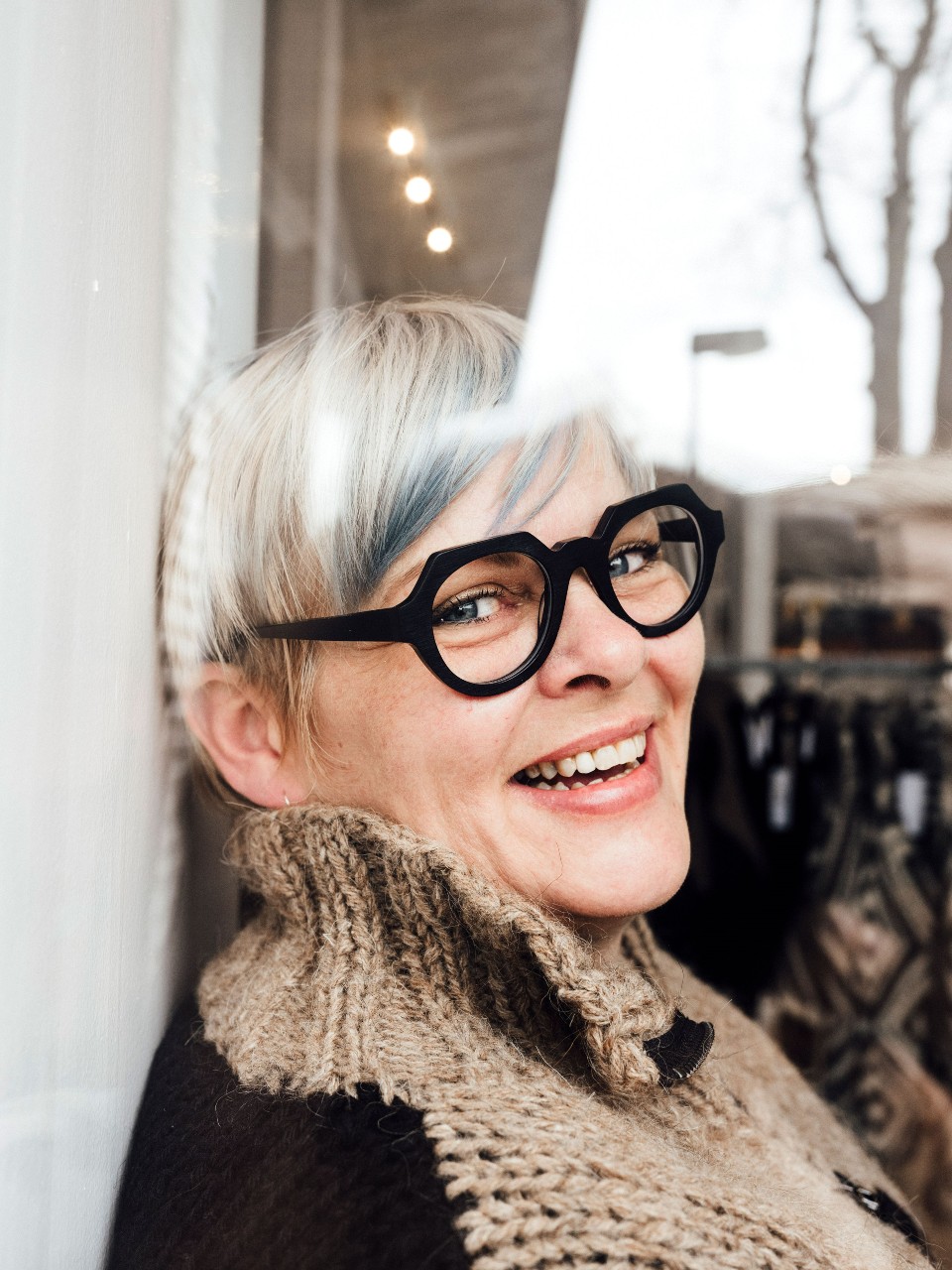 Celebrate its qualities
Sissal is an avid advocate for using local wool. She explains that sheep grow wool that is perfectly suited for the environment in which they live, which means that wool grown in weather conditions such as the Faroese is perfectly suited for clothing for people living in the same weather conditions. Furthermore, using local wool is better for the local communities and will minimise the environmental footprint that comes from transporting the wool over long distances.
But if this type of wool is itchy and customers demand a much softer type, how can designers change customers' minds?
"We should not try to convince customers that this wool is pleasant against the skin. It will never be pleasant against the skin. Actually some people like the feeling of the wool against their skin, but admittedly it's probably mostly Faroese people. But this type of wool is perfect as outer or middle layers. The Faroese wool have some great qualities such as being isolating, water repellent, breathable, and durable. Perfect for those types of clothing."
Facts about Faroese sheep:
It's a type of Northern European short-tailed sheep
It's small and hardy breed.
They have a light, but strong, bone structure, making them ideal for steep mountains and hills.
The wool come in many different colours: white, grey, light grey, and dark red, chestnut brown and black or some mixture of thereof.
The flocks divide into small groups
They are seasonal breeders and mostly produce one offspring per season.
Ewes weigh around 20 kgs when mature and rams weigh about 20-40 kgs.
When shorn, each sheep will in average give one kilo of new wool – every year!
The breed is believed to stem from the sheep brought to the Faroese Islands by Norse settlers during the Viking age.
Wanted: a machine to separate the wool
Faroese sheep is a breed of sheep native to the Faroe Islands. They have very soft inner wool and a very coarse outer coat. Sissal explains that if it were possible to separate the two layers of wool, the inner layer is as soft as merino wool and could easily be used for delicate knitwear, whereas the hardwearing outer layer is perfect for e.g. carpets or outer layers of clothing. Plus of course the mixed wool can still be used the way it is today.
"We need to figure out how to separate the two layers of wool. We have put people on the moon but can't make a machine to separate wool? Once a machine like this is developed, I see great potential for Faroese wool," Sissal explains and continues:
"Another thing is that we need to centralise certain things here on the islands, such as a laundry specialising in washing the wool. Right now our wool is being sent to England when we might as well wash it right here on the islands. Furthermore, we need to upgrade our spinning mill. This and a machine to separate wool, and Faroese wool industry is looking into a bright future, if you ask me!"
You can buy Sissal's beautiful products here: https://www.shisabrand.com/