Innovation spots
Great innovations and inspirational stories from the entrepreneutral community in the Arctic region
Greenland and the entire Arctic region is in rapid development and entrepreneurship is flourishing. At NUKIGA, we want to be the place to go if you want know what goes on in the entrepreneural community in the Arctic region.
Take a look at our innovation spots below – and please get in touch if you want to be featured on our website and social media!
Want to promote your innovation? Help us spot innovations?
If you know of any new innovations, big or small, please contact us. Have a look at our team of innovation spotters here!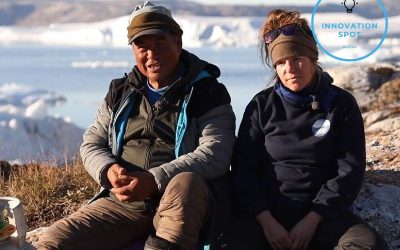 Cooperation, friendship, and a once in a lifetime opportunity.NUKIGA and Innovation Greenland present a series about Greenlandic innovation. The first film is about Sermilik Adventures. Danish Line Kristiansen and Tobias...